Enhancing safety in the food industry will be possible thanks to the 'SAIFE' test-bed and AI Talentum's artificial intelligence
With this test-bed, it will be possible to maintain quality standards in production environments without neglecting sustainable and incident-free protection.
The food sector is the second industry with the highest number of occupational accidents, and in order to reduce these figures, the TU Braunschweig University together with the University of Twente, AI Talentum and ART21, have designed SAIFE as a proposal to the Cross-KIC de EIT Food, EIT Digital y EIT Manufacturing.
SAIFE
The objective of the test-bed is to increase safety in intralogistics transports in the food industry by means of optical systems (RTLs).
The artificial vision sensors will allow, in real time, to detect and locate both the workers and the transport vehicles, and even if there is no direct vision of the conflict zone, SAIFE will warn of the danger of collision through acoustic or optical signals.
Therefore, thanks to SAIFE, the food industry will be able to solve one of its great challenges, maintain high hygiene standards without neglecting quality, efficient and safe production. Above all, if we analyze the situation of Covid-19 worldwide, it is clear that the health and well-being of workers is a fundamental requirement for a quality future perspective.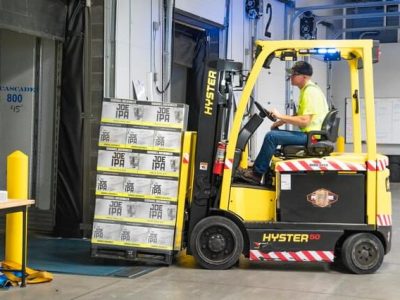 The potential of artificial intelligence
The prevention system will mean a before and after for the food industry by incorporating artificial intelligence in which AI Talentum will collaborate.
Thanks to the neural networks that will integrate the algorithm, it will be possible to measure the data from the sensors and locate people and objects.
With the application of artificial intelligence in the food sector, a circular economy will be promoted that will improve the efficiency and effectiveness of production chains. By enhancing safety, simultaneously, profitability in production processes will improve, since by minimizing accidents, food losses and waste will also decrease.
Spanish test-bed in Bemasa Caps
Bemasa Caps will host the test-bed in Spain. The company is located in the Region of Murcia and is specialized in the manufacture and marketing of caps-twist lids and easy-open lids, as well as capping machinery and vacuum detectors.
Bemasa, which is present in 50 countries and with factories in both Spain and Egypt, is a company that enjoys great repercussion both nationally and internationally, so it will be the perfect setting for SAIFE.
It is expected that the implementation of the test-bed in the Murcian company will serve as a showcase for other companies in the industrial ecosystem.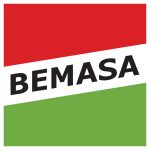 Project partners
The project consortium is made up of partners from different European countries (Germany, Holland, Lithuania, together with Spain) with the Universities TU Braunschweig and Twente, ART21, and AI Talentum, respectively.
Several European companies have already shown their interest in the test-bed, which will be installed in this first phase in four industries in the four countries.