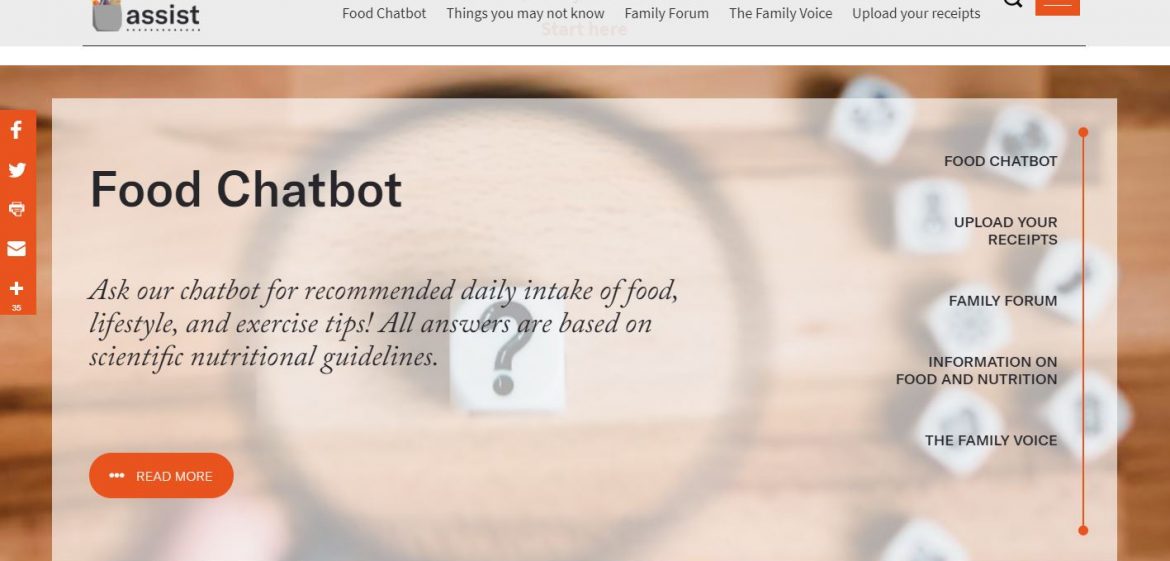 Descripción
Within the project "
Towards a smarter shopping list
" we have developed a specific chatbot system for families with children, which addresses frequently asked questions and offers age-specific dietary recommendations for children and adults. The chatbot provides information of interest on essential topics of nutrition and education for food.
The topics included have been agreed with the expert partners of the working group and address the following topics: recommended daily intake from different food groups, nutritional information, healthy diet and lifestyle.
Chatbot training has been carried out using machine learning techniques that use as inputs the data of the profile of the families, their preferences and their purchase history, which is obtained through a ticket scanning tool, also developed by the team of AI Talentum.
The chatbot is available on the interactive platform resulting from this project, Assist.