The industrial test bed "iFishCan" will reduce the environmental impact thanks to the artificial intelligence of AI Talentum
The goal of the test-bed is to measure and prevent losses in the fish canning sector to reduce food waste.
The initiative that was born as a Cross-KIC proposal by EIT Food, EIT Digital and EIT Manufacturing has the objective of promoting digitization in traditional companies in the food sector through the implementation of test-beds. This test-bed aims to innovate the fish canning industry by offering a revolutionary alternative to current waste measurement systems.
iFishCan
iFishCan is an intelligent monitoring system that will allow the quantification of food losses in the fish processing chain in real time. The system will detect and identify the most critical points in the chain, so controlling and reducing product losses will be much easier and immediate than before.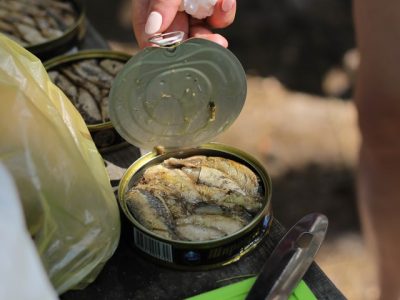 Artificial intelligence as a lifeline from environmental impact
Thanks to the application of artificial intelligence technologies by AI Talentum, the test-bed will make it possible to measure CO2 emissions and water footprint. A revolutionary advance if we take into account that until now the existing systems used in this sector leave out of the analysis of product losses and waste the environmental impact indicators.
From now on, improving emissions in any fish processing scenario will be possible with AI Talentum's predictive and prescriptive models, which will also provide the information necessary to take environmental data as a machine learning model.
Project partners
The proposal, made up of partners from Spain and Portugal, is led by the AZTI Technology Center for Marine and Food Innovation, and also has the participation of AI Talentum, the specialized R&D laboratory Inesc Tec and Foodintech.
The test-bed will be tested in two industries in the sector, one in the Basque Country and the other in Portugal.